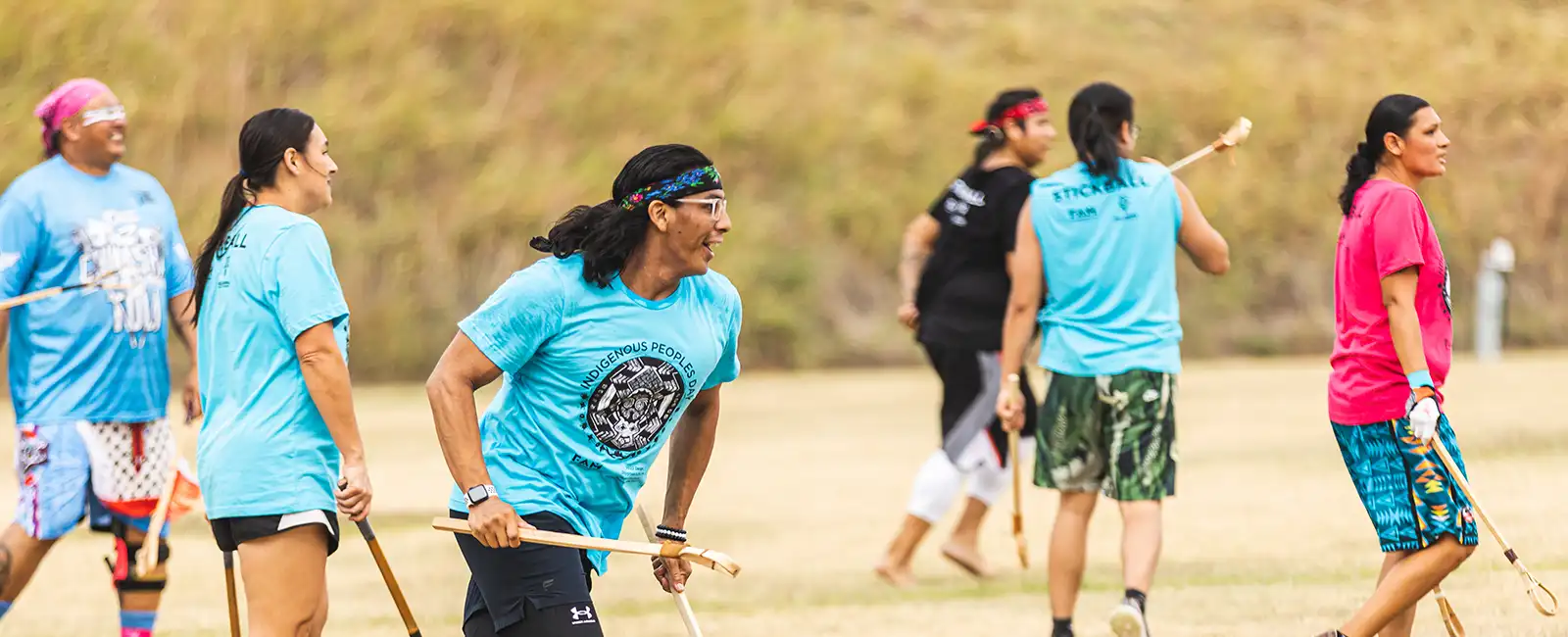 When you protect yourself by staying up to date on vaccines, you protect your culture, family and elders.
Flu season is in full force, and this year cases have been high across the United States.
The flu season for 2022/2023 has seen a spike in cases already, including many severe cases. From October to December 2022, there were between 22 and 43 million flu illnesses that included:
230,000 – 490,000
flu hospitalizations
10 -21 million
flu medical visits
14,000 – 43,000
flu deaths
The flu, while common, is a serious illness. And it impacts Native American populations more severely than other groups in the United States. Therefore, the Association of American Indian Physicians (AAIP) and the CDC recommend all American Indian and Alaskan Natives (AI/AN) stay up to date on their flu and other vaccines to protect individual and community health.
Vaccines protect at-risk community members and elders
For AI/AN community members, the flu vaccine is a crucial part of community health. According to a 2022 report by the CDC, when adjusted for age, AI/AN individuals consistently have a higher risk for flu than White individuals; AI/AN individuals also have lower vaccination rates than White individuals.
American Indians and Alaska Natives are also at a higher risk for flu-related pneumonia and bronchitis, hospitalization and death. This elevated risk hits young children, elders, pregnant women, and those with chronic conditions such as diabetes, heart disease and other lung problems the hardest.
Moreover, flu and pneumonia rank among the top 10 causes of death for AI/AN individuals. But receiving the flu vaccine isn't just about staying healthy — it helps shield community elders and young children against life-threatening illnesses. It protects language, culture and customs for generations. 
Vaccinations help protect you, your family and your community 
Because the flu spreads quickly, the virus often hits entire households then moves through communities. Therefore, the more vaccinations your community has, the less likely at-risk members will contract the virus.
According to the CDC, vaccinations have many benefits. The flu vaccine can:
reduce your risk of getting sick, hospitalized, or dying from the flu.
reduce the risk of a heart attack in people with heart disease.
reduce the risk of people with diabetes being hospitalized with flu or from their diabetes.
reduce the severity of illness in people who get vaccinated but still get sick.
protect people who are more vulnerable to serious flu, like babies, young children, elders and people with certain chronic health conditions.
Vaccines are effective, accessible and safe 
Flu vaccinations are the best way to lower the risk of flu and severe complications from the flu. This year alone, it's estimated flu vaccines prevented an estimated:
7.5 million
influenza illnesses.
3.7 million
influenza-associated medical visits. 
105,000
influenza-associated hospitalizations.
6,300
influenza-associated deaths.
The flu vaccine can keep you from getting sick and reduce the severity of illness in vaccinated people. For children, flu vaccines reduce the risk of life-threatening illness by 75%.
Because the flu is more common than other illnesses, some people downplay it and neglect taking preventative action. However, tribal members are encouraged both by the AAIP and the CDC to stay up to date on your yearly flu shot.
Haven't got your vaccine yet? Protect yourself, your family and your community by visiting your tribal clinic for a flu vaccine today!