AAIP Vaccination Campaign Initiative
In 1971, fourteen American Indian and Alaska Native physicians recognized the need to improve the overall health of their communities and AAIP was founded.
Increasing vaccinations is one way to ensure our tribal cultures survive and are preserved for future generations.
Today, American Indian/Alaska Native physicians across the country are committed to that same mission. One purpose of the Association of American Indian Physicians is "To pursue excellence in Native American health care by promoting education in the medical disciplines, honoring traditional healing principles and restoring the balance of mind, body and spirit". The organization provides programs that directly address widely acknowledged disparities in American Indian and Alaska Native health, and works to collaborate and respect traditional healing practices.
AAIP Announces the 2022 50th Annual Meeting and National Health Conference
"Optimizing American Indian and Alaska Native Health: Implementing our Tribal Nation Sovereignty"!
July 28, 2022 to July 31, 2022!
Capital Hilton Downtown Washington DC Hotel
AAIP's Board of Directors is excited to invite everyone to our first in-person conference since 2019! Registration for this year's annual meeting is currently open and the Capital Hilton Downtown Washington DC hotel is currently accepting room reservations for this event.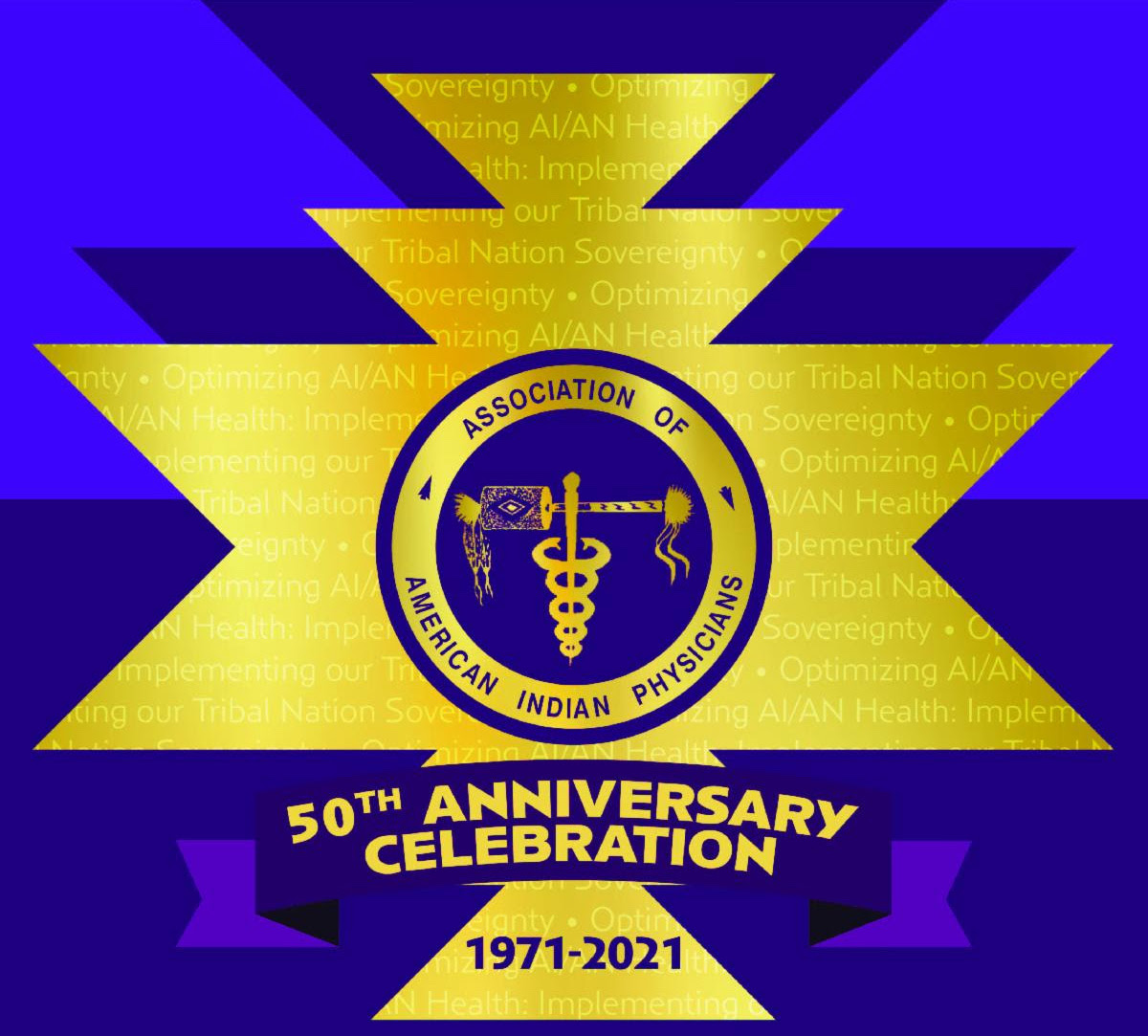 COVID-19 vaccination message from AAIP Physicians
AAIP physicians across the nation share diverse reasons why they choose to get vaccinated against COVID-19 and the seasonal flu.
Vaccines are safe, effective, available and free.
AAIP physicians strongly encourage all American Indians and Alaska Natives eligible for the COVID-19 vaccine to get vaccinated. If you're already vaccinated, AAIP also encourages all eligible community and tribal members to get a booster vaccine.
Why is getting vaccinated with an authorized COVID-19 vaccine important?
It helps protect you, your family and your community from COVID-19.

Fully vaccinated individuals generally can engage in activities they had to stop because of the pandemic.
How has COVID-19 had an effect on my community?
For decades, members of American Indian and Alaska Native communities were categorized as "other"; however, when we come together for our health and community, we acknowledge the vibrant diversity and resilience of our people.