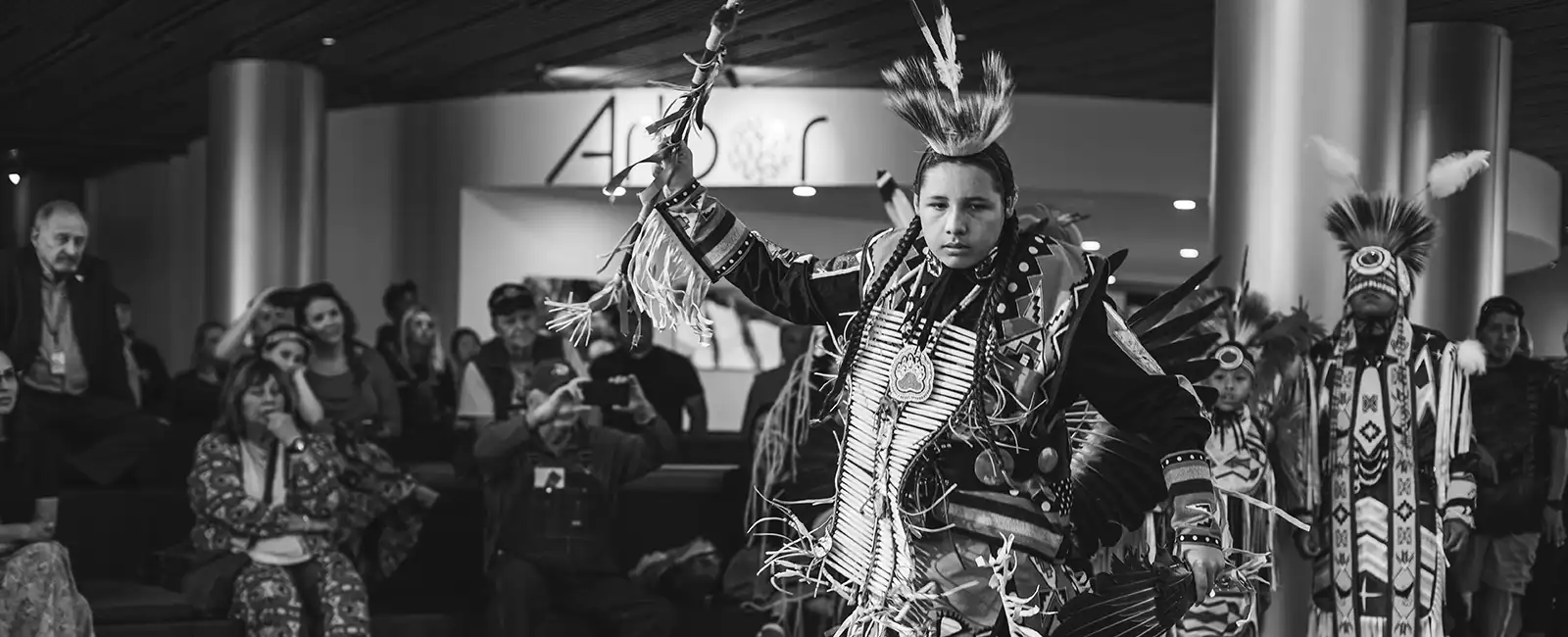 The Coronavirus pandemic has taken an unprecedented toll on American Indians and Alaska Natives in myriad ways. One stark way is through increased caregiver loss for Native American children.
Research consistently shows that COVID-19 disproportionately affects native populations in the U.S., with infection rates over 3.5 times higher than White Americans; in the same vein, a study by the APM Research Lab found that indigenous peoples were twice as likely to die from the virus as White Americans. Though COVID-19 seems less severe and common in children, the pandemic has left many children greatly impacted because of the virus. Children who've lost a primary caregiver must overcome many obstacles, including the socioeconomic and discriminatory barriers that have existed for Native Americans for centuries.
Native Americans and COVID-19
There are stark disparities in caregiver deaths by race and ethnicity due to COVID-19 in the United States, namely for American Indians and Alaska Natives. For example, according to a report by the National Institutes of Health, 1 of every 168 American Indian/Alaska Native children experienced orphanhood or death of caregivers due to COVID-19 compared to 1 of every 753 White children in the same time frame. The same study found that of the 140,000 children who lost a primary caregiver to the virus during the pandemic, children of racial and ethnic minorities accounted for 65% and are 4.5x more likely to suffer from caregiver loss than White children.
The pandemic has magnified many factors that contribute to this imbalance. Many tribal communities have limited access to quality healthcare. The Indian Health Service (IHS), a federal health program for indigenous peoples, lacks critical funds and resources. Other contributing issues include cultural barriers, geographic isolation, educational gaps, inadequate sewage disposal, unstable housing and poverty.
Indian American and Alaska Native family dynamics also play a role in this disparity. Many Indigenous cultures often emphasize the importance of kinship and tribal unity. A 2021 Demographic Research report found that Native Americans are the racial and ethnic group most likely to live in multigenerational residencies that house "grandfamilies," or families in which grandparents, other adult family members or close family friends are raising children.
Research shows that households can be hot spots for COVID-19 transmission, and when more people live in the same household, the virus spreads much faster.
Impacts of Caregiver Loss on Children
The loss of a caregiver is often destabilizing and detrimental to a child. Research shows that children who lose a caregiver are more prone to mental health issues like depression and anxiety, addiction, suicide, unemployment, poor academic performance and school truancy. In December 2021, the U.S. Surgeon General issued an advisory highlighting the urgent need to address the nation's youth mental health crisis, citing the "pandemic's unprecedented impacts on the mental health of America's youth."
Non-White children are already at a higher risk of experiencing life-altering trauma than White children. "The pandemic's negative impacts most heavily affected those vulnerable to begin with, such as[…]racial and ethnic minorities," said U.S. Surgeon General Vivek Murthy. The death of a prominent caregiver only increases this vulnerability to developmental and behavioral issues.
American Indian and Alaska Native children are already at a greater risk of foster care, and the death of a parent or guardian only increases the chance that they will experience out-of-home placement. This potential change in family circumstances immensely increases the likelihood that a child will experience housing, social and economic instability, separation from family and lack of compassionate, nurturing support.
According to a report in the National Library of Medicine: "The increased loss in life expectancy in 2021, despite higher vaccination rates than in other racial/ethnic groups, highlights the huge challenges faced by Native Americans in their efforts to control the deleterious consequences of the pandemic." Losing caregivers has a detrimental effect on American Indian and Alaska Native cultures. Without older generations and community elders to pass crucial cultural knowledge to the next generation of tribal leaders and members, essential and long-standing native traditions are at risk of disappearing forever.
How to Help Native American Cultures Thrive
The loss of a caregiver results in a loss of so much for the next generation — tribal traditions, stability and security, to name a few.
To improve outcomes for children, American Indians and Alaska Natives should stay up to date on their vaccinations and prioritize vaccinations for their children.
Increasing vaccinations increases the chances that tribal cultures survive and are preserved for future generations. Native American physicians nationwide support the vaccine and boosters and strongly encourage all eligible tribal members to vaccinate. In turn, this will strengthen native economies, create healthier communities and provide a stable foundation for the future of indigenous cultures.