A message from the AAIP President
Learn why Dr. Mary Owen, AAIP President, encourages the COVID-19 vaccine as a means for protecting the community and preserving AI/AN culture. "We will survive COVID-19, but to lessen it's impact on our communities, we must do what we do best — we must come together and protect one another. Please help spread the word on the importance of getting vaccinated."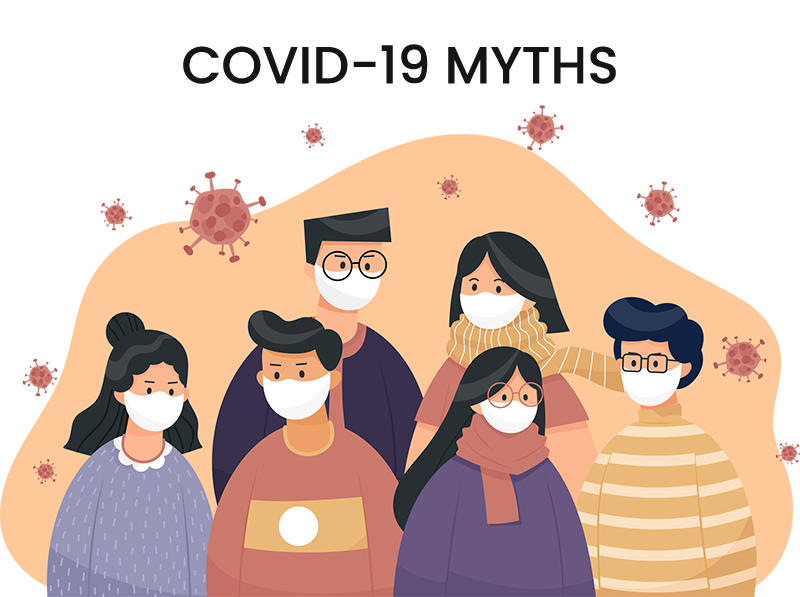 The Top 10 COVID-19 Vaccination Myths
There are a lot of common misconceptions about COVID-19 and the vaccination. With all of the new data and updates from the CDC, we want to help keep you informed on the facts and current guidelines. Here are the answers to the top 10 COVID-19 myths about the vaccination.
Covid-19 Resources from the CDC
Wes Studi Offers COVID-19 Vaccine Guidance to Tribal Communities
Digital Resources and Articles from the CDC.
Efforts will help smooth transition of outpatient treatment bebtelovimab to commercial marketplace  The U.S. Department of Health and Human Services (HHS) today announced a new
Efforts will help smooth transition of outpatient treatment bebtelovimab to commercial marketplace  The U.S. Department of Health and Human Services (HHS) today announced a new
Summary of Recent Changes Removed the recommendation to cohort Changed recommendation to conduct screening testing to focus on high-risk activities during high COVID-19 Community Level
What You Need to Know Post-COVID conditions can include a wide range of ongoing health problems; these conditions can last weeks, months, or longer. Post-COVID
If you have COVID-19, you can spread the virus to others. There are precautions you can take to prevent spreading it to others: isolation, masking,
When you get tested: Make sure to test at the right time Choose the right type of test for your circumstance Follow test directions as
What You Need to Know New variants of SARS-CoV-2, the virus that causes COVID-19, are expected to occur. CDC is working with state and local
What You Need to Know COVID-19 Community Levels help individuals and communities decide which prevention actions to take based on the latest information. Each level
New on the Vaccine Resource Hub* (VRH): Remember to follow the VRH on Facebook! Looking for information on vaccines for monkeypox? This fact sheet provides
Last month, CDC Director Rochelle P. Walensky, M.D., M.P.H., signed a decision memo that Novavax's COVID-19 vaccine be used as another primary series option for
On August 31, the U.S. Food and Drug Administration (FDA) amended the emergency use authorizations of the Moderna COVID-19 Vaccine and the Pfizer/BioNTech COVID-19 Vaccine
Monkeypox Resources https://www.cdc.gov/poxvirus/monkeypox/index.html U S Case Count Map https://www.cdc.gov/poxvirus/monkeypox/response/2022/us-map.html Fact Sheet: HHS Response to Monkeypox https://www.hhs.gov/about/news/2022/07/21/fact-sheet-us-department-of-health-and-human-services-response-to-the-monkeypox-outbreak.html
COVID-19 Resources CDC streamlines COVID-19 guidance to help the public better protect themselves and understand their risk — COVID-19 continues to be a serious public health
On Thursday, June 23rd, CDC's Advisory Committee on Immunization Practices (ACIP) expanded the recommendations for the use of Moderna COVID-19 vaccines to include children ages