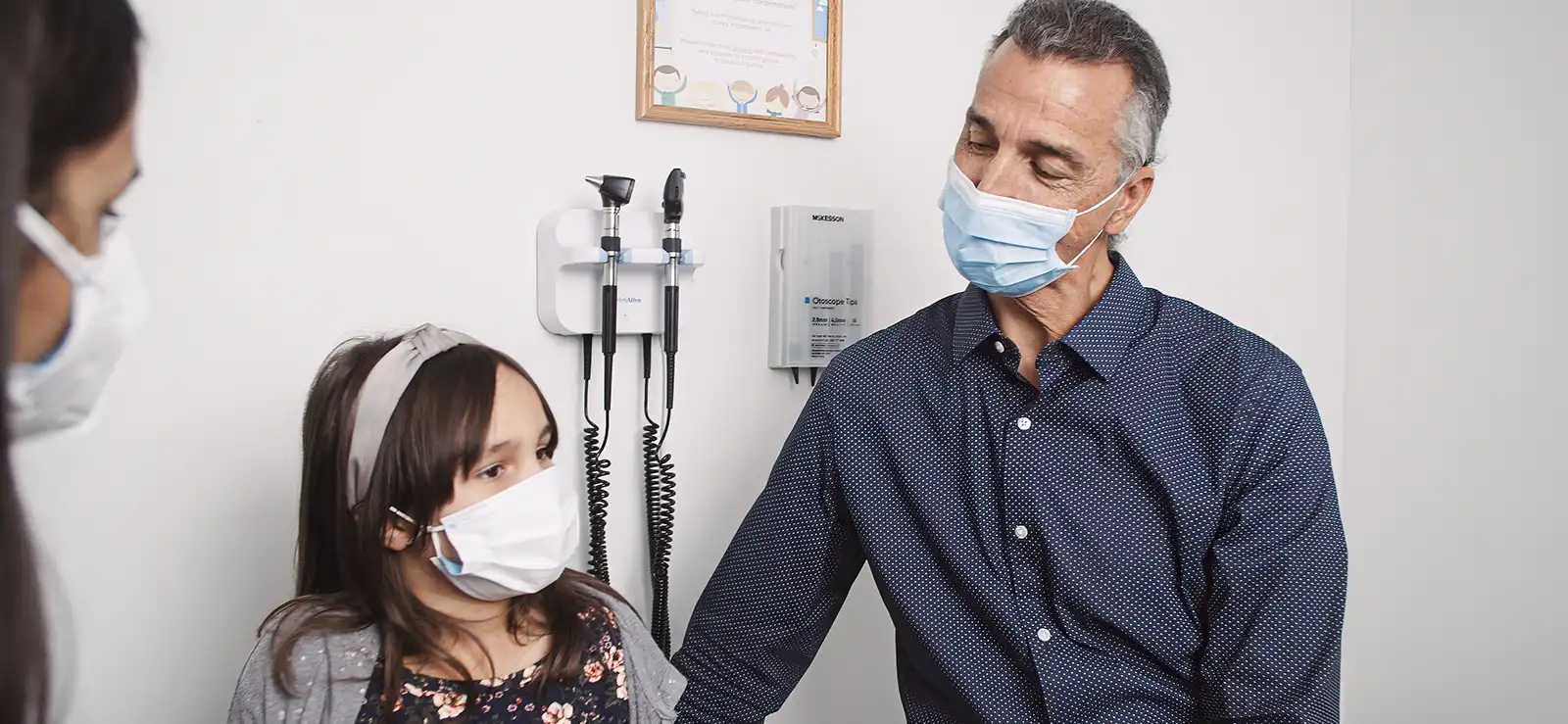 With the increased spread of the cold, flu, RSV, COVID-19 and other illnesses among young populations, ensuring children are up to date on their vaccinations is more crucial than ever.
For American Indian and Alaska Native children, vaccines are especially important. Research consistently shows that COVID-19 disproportionately affects native populations in the U.S., with infection rates over 3.5 times higher than White Americans; in the same vein, a study by the APM Research Lab found that Indigenous peoples were twice as likely to die from the virus as White Americans.
Booster shots are vaccine doses received after a primary round of vaccinations. Boosters provide defense against an original virus and its variants. Because children can carry COVID-19 and other viruses like influenza, up-to-date vaccines or booster shots are essential to protect children, elders, extended family members and tribal communities.
Below are common questions regarding the COVID-19 booster shot for children.
How long after the primary vaccine doses do I need a vaccine booster for my child?
A few factors impact your child's eligibility for a COVID-19 vaccine. These include their age and the length of time since their last dose of the COVID-19 vaccine (CDC).
As of December 2022, the CDC recommends boosters for children six months and older. If it's been more than two months since your child's most recent COVID-19 dose (booster or primary), check with your child's pediatrician about the next steps.
See this online tool from the CDC to determine if your child is eligible for a COVID-19 booster shot.
What's the difference between a monovalent and bivalent booster shot? Which one does my child need?
The most updated booster, the bivalent booster, protects against both the original virus and two Omicron variants. Most children older than six months can now receive an updated (bivalent) booster shot if it's been more than two months since their last COVID-19 dose.
Even if your child has been vaccinated with a monovalent booster, the CDC recommends most eligible children receive the updated (bivalent) booster shot. This adds further protection against new variants. In addition, like previous COVID-19 vaccines, the updated (bivalent) booster has been rigorously tested to ensure it is safe and effective.
My child already had COVID-19. Do they still need a booster?
It is possible to contract COVID-19 more than once, so avoiding a primary or booster vaccine dose isn't advised. Receiving a booster after having COVID-19 can increase protection against contracting the virus again. However, if your child recently contracted COVID-19, it may be ok to delay receiving the vaccine for three months from when symptoms started (CDC). As always, speak with your child's pediatrician regarding vaccination and booster timelines, and be sure to inform them if your child has recently had COVID-19.
Why should my child receive a booster shot?
COVID-19 vaccines are more effective when regularly updated. And over time, the vaccines become less effective. So, staying up to date with your family's vaccines as recommended by your AI/AN physician or pediatrician and the CDC can decrease the risk of your children contracting COVID-19 and protect against severe COVID-19 cases for them or extended family members.
With increased immunity, kids can stay active in school and reduce their risk of severe symptoms from the COVID-19 virus.
Does COVID-19 disproportionately impact Native American children and families?
It's vital for American Indian and Alaskan Native children to keep up to date with vaccines. The pandemic devastated many Native American communities, with children in these communities experiencing a caregiver loss rate 4.5x higher than White children. In addition, with continued vaccination, parents can help reduce the spread of the virus to other members of their family and throughout their tribal community.
Where can I find a COVID-19 booster location for my child?
Reach out to your child's pediatrician for more information about boosters and other vaccines. To find a COVID-19 vaccine location near you, search vaccines.gov. Think your child is eligible for a booster or updated booster? Reach out to your child's pediatrician, pharmacist, or community health center. You can also:
Check the tribal clinic in your area
Contact your state health department
Check your local pharmacy's website